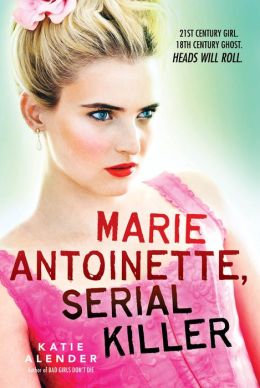 Release Date : September 24th 2013
Publisher : Scholastic Point
Genre : Paranormal Mystery/History
Pages : 304
Synopsis: Paris, France: a city of fashion, chocolate croissants, and cute boys. Colette Iselin is thrilled be there for the first time, on her spring break class trip.

But a series of gruesome murders are taking place around the city, putting everyone on edge. And as she tours the sights, Colette keeps seeing a strange vision: a pale woman in a ball gown and powdered wig, who looks like Marie Antoinette.

Colette knows her status-obsessed friends won't believe her, so she seeks out the help of a charming French boy. Together, they discover that the murder victims are all descendants of people who ultimately brought about Marie Antoinette's beheading. The queen's ghost has been awakened, and now she's wreaking her bloodthirsty revenge.
…