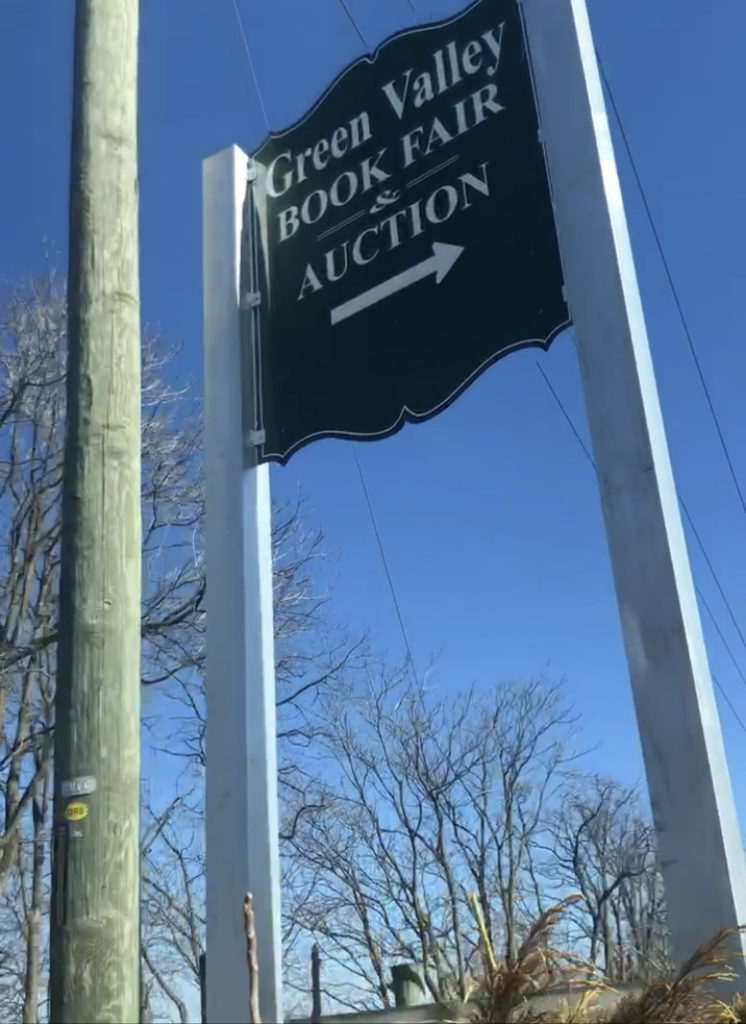 I heard about the Green Valley Book Fair a few years ago and finally decided it was time for a trip!
The Green Valley Book Fair is a giant bookstore near Harrisonburg, Virginia that sells remaindered books for a discounted price. Being from Northern Virginia I haven't really explored much of "The Rest of Virginia", so on a Saturday morning, Jess and I masked up and journeyed into the mountains to this reader destination. At the time they had a strict mask policy (this was before the vaccine were widely available) but we still wanted to get there when they opened so there wouldn't be a lot of people around.
The Young Adult and Children's section is the first thing you see when you come through the main entrance. There were so many YA books that I'd read and enjoyed over the years priced between $4 – $8.
The rest of the store is adult fiction, nonfiction and even some audiobook CDs.
On our way back Jess and I stopped at Carter's Apple Orchard to get some cider donuts. The views are spectacular and I'd love to go back during apple picking season but, lol, my little car almost didn't make it up the mountain. It's steep!
This was a fun day trip and when we got back in town we also popped by the used bookstore 2nd and Charles to browse. They ended up having some great finds!
Here is my Green Valley Book Fair and 2nd & Charles haul:
Green Valley Book Fair
Wangs vs World by Jade Chang
I've been meaning to read this book since I heard Chang on the Pop Rocket podcast. It's a comedy novel that sounds a little like Schitt's Creek.
Sweetbitter by Stephanie Danler
I saw the trailer for the TV show and it looked fun but I want to read the book first. It takes place in the upperclass NYC dining scene.
Pet by Akwaeke Emezi
There was so much buzz about this National Book Award finalist that I scooped it up. I don't know much about it but I feel like that is the best way to go into it.
Piecing Me Together by Renee Watson
I have been meaning to read her forever and decided to pick this up. It's about a Black artist who is tired of being defined by other people's expectations.
2nd & Charles
A Sweet Mess by Jayci Lee
This romance was one of my 2020 anticipated reads and the cover is so cute!
Kingdom of Back by Marie Lu and The Dating Plan by Sara Desai
I love going to used bookstores now because you can often find BOTM books people have given away. This time I found these two.
Resistance by Jenna Black
A long time ago I met Black at a signing and she sold me on the first book in this series, now I can read them all together.
The Duchess War by Courtney Milan
Jess pulled this off a shelf and it was signed!
I'm a lifelong reader who started blogging about YA books in 2011 but now I read in just about every genre!  I love  YA coming of age stories, compelling memoirs and genre bending SFF. You can find me talking all things romance at Romance and Sensibility.