September 15th – October 15th is Latinx Heritage month. To celebrate Latinx voices we want to share five of our favorite audiobooks written by Latinx authors!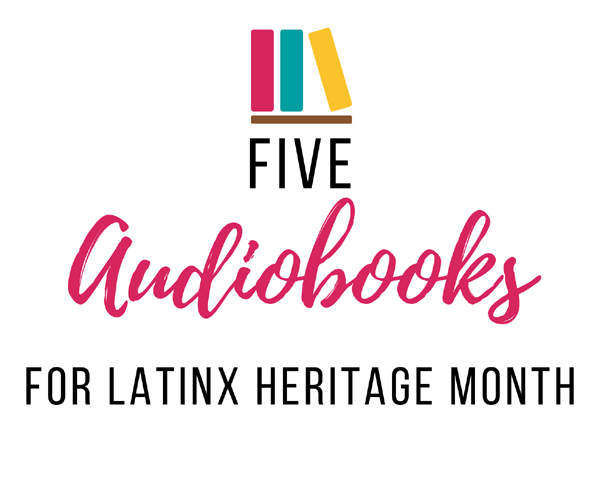 Salty, Bitter, Sweet by Mayra Cuevas
Audiobook narrator Jennifer Araya delivers a compelling and passionate performance that gives listeners a seat at the table for this culinary coming of age story full of heart, ambition and scrumptious dishes . – Jess
The New David Espinoza by Fred Aceves
Stunningly narrated by Christian Barillas, one of our new favorite narrators , this novel follows a 17-year-old boy as he is slowly pulled into a toxic community of professional bodybuilders. – Kat
We Set The Dark on Fire by Tehlor Kay Mejia
On a mysterious island, young women are trained to become sister wives for the island's highest-ranking men. Newly married 17-year-old Daniella Vargas finds herself in the middle of the rebellion and falls for her sister wife. – Kat
Pride by Ibi Zoboi
Pride is a clever remix of the classic Jane Austen story lyrically narrated by Elizabeth Acevedo. Set in a quickly gentrifying Bushwick, Zoboi perfectly captures the wanderlust of a teenager preparing to go off to college. – Jess & Kat
The House of Impossible Beauties by Joseph Cassara
A fictionalization of the real-life figures at the center of House of Xtravaganza–a Puerto Rican drag queen family. The audiobook is also narrated by Christian Barillas who gives an emotional performance in this heartbreaking novel. This is the only non-YA book on the list but a substantial portion of the book follows to young runaways navigating their life together. – Kat
Let us know some of your favorite Latinx audiobooks in the comment section below!