358 pages | Henry Holt and Co, | Fantasy | Release Date: 06/05/2012
Wow, reading this book was a blast from the past. Shadow and Bone was first published in 2012, which was our first full year of blogging. The then-unknown Bardugo was part of a group of debut YA/MG authors called the Apocalypsies that included several other YA fantasy powerhouses like Zoraida Córdova, Sara J. Maas, Brigid Kremmer and Marissa Meyer.
On to the book!
Shadow and Bone takse place in the Russian-inspired land of Ravka that has been divided by a dark shadowy wasteland known as The Fold. Wars have broken out at the borders leaving devastation in its wake.
Childhood friends Mal and Alina are soldiers in Ravka's First Army, which is nothing compared to Ravaka' Second Army—made up of Grisha, individuals who have mastered the small science (magic) and can wield elements in mind-bending ways. When Alina discovers she maybe one of the most powerful Grisha of all time, she is thrown into the opulent Grisha world and at the arms of the Grisha's charming leader The Darkling.
Kat reviewed this book in 2013 and I think I liked it better than she did. I think the book is setting up for an interesting series. I will say it was kind of jarring how quickly we sort of glossed over Alina's origin story and her time at the Os Alta which is like a Grisha magical school. I also felt the order of the Grisha was so confusing. I kept having to flip back and forth to the information page to understand everyone's category.
I like the relationship between Mal and Alina and I think for fans this is the biggest draw. There was plenty of nightmare fuel and even a few twists that felt sort of predictable. People are enamored by this series (though I'm guessing it's mostly the Darkling) and I'm curious to see how Bardoguo evolves as a writer in her second book
Slight spoiler, but I feel like the early 2010s were full of YA Bad Boys destined to beDraco In Leather Pants.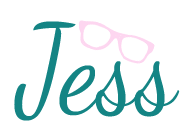 I'm reading this series because Kat wants me to read Six of Crows, but I want to go in with the context. Also, I've been wanting to binge a series and when the Netflix show comes outI can be on Twitter going all "Well, but actually"
1/2 of the blogging duo at Books and Sensibility, I have been blogging about and reviewing books since 2011.  I read any and every genre, here on the blog  I mostly review  Fantasy, Adult Fiction, and Young Adult with a focus on audiobooks.