June is audiobook month and Pride month, to celebrate here are five of our favorite YA audiobooks featuring gay, lesbian or bisexual protagonists. If you have audiobook recs with trans or asexual protagonist please leave below!
You Know Me Well by Nina LaCour and David Levithan | Narrated by Matthew Brown and Emma Galvin
You Know Me Well moves dreamily along as we follow high schoolers Kate and Mark through their first San Francisco Pride. Matthew Brown and Emma Galvin provide the alternating narration for each of our protagonists as they form an instant friendship and navigate a night of unexpected twists, anxiety, and unrequited love.
Ramona Blue by Julie Murphy | Narrated by Thérèse Plummer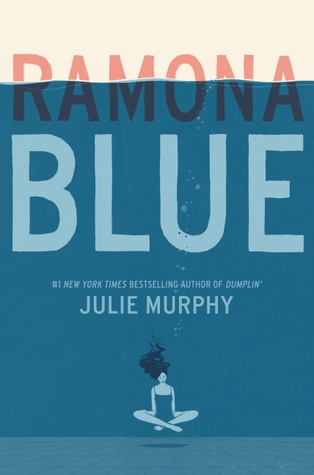 When Ramona's romance with a tourist ends along with the vacation season in her small town, she doesn't think she will get over it; until an old friend from her childhood catches her eye. A quiet YA about the moments that matter in the life of a teenager and her found family. Plummer's narration is upbeat, youthful and a perfect fit for this story
More Happy Than Not by Adam Silvera | Narrated by Ramon De Ocampo
Aaron Soto is going to try to happily spend the summer hanging with his friends; nerding out over comics and finally telling his girlfriend he loves her. He won't think about the things that threaten his happiness like his father's suicide or Tomas, a neighborhood boy whose friendship could spark something more. This YA book makes you feel the feels and when it comes to the emotional moments narrator Ramon De Ocampo lets it out.
Little & Lion by Brandy Colbert | Narrated by Alisha Wainwright
Audiobook narrator Alisha Wainwright brings a laidback west coast sensibility to this story about 16-year-old Suzette who is returning to her eclectic LA community for the summer after a year in boarding school. She contends with her brother's bipolar diagnosis and finds herself in the middle of an unexpected love triangle.
Lies My Girlfriend Told Me by Julia Ann Peters | Narrated by Christine Lakin
After Alix's girlfriend's sudden death she has to sift through the lies she left behind. This novel is a great snapshot of how teens deal with love, loss, and relationships in the 21st century. Like how do you put someone away when their Facebook is still there or what's the power of a text message when you don't know who is on the other end? Narrator Christine Lakin voice is textured authentic.
1/2 of the blogging duo at Books and Sensibility, I have been blogging about and reviewing books since 2011.  I read any and every genre, here on the blog  I mostly review  Fantasy, Adult Fiction, and Young Adult with a focus on audiobooks.