I noticed a few YA books were getting new paperback designs, so I decided to do a roundup! OG covers are on the right.
The Luxe Series by Anna Godbserson
The Luxe series was the trope codifier for the girl in the pretty dress covers and these 3-dimensional text-based covers give this series a modern refresh that will attract a new generation of teens. I also like that they've added taglines that tell you something about the books.
Little & Lion by Brandy Colbert
Paperback Hardcover
I really enjoyed this book and I loved the original cover with its bright colors and how you only understand the importance of the illustrations after you've read the book. I don't love the new cover because it looks MG-ish but I'm always for more POC on book covers and I think they wanted this book to match Colbert's 2018 book Finding Yvonne.
Grave Mercy by Robin LaFevers
Paperback Hardcover
I like both of these covers but I just find the hardcover much more striking. I like how the refresh kept so many of the elements like the crossbow, the colors and the font–although it's in 3D now.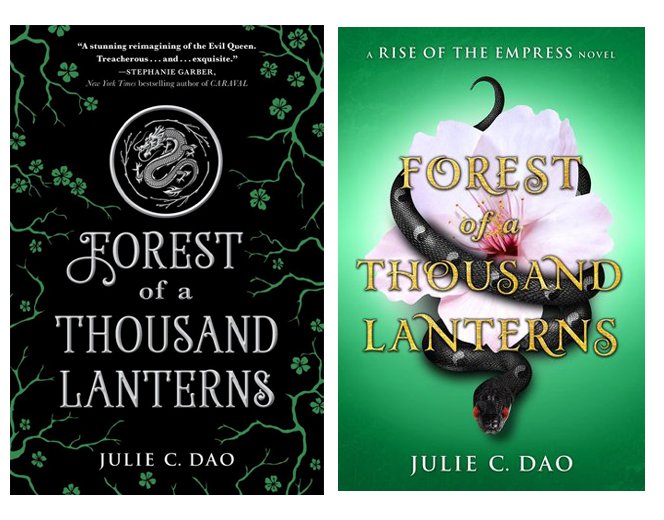 Paperback Hardcover
So.. I do not like this new cover at all, it's just so boring and static. I feel like the original cover was striking and had more life and complexity to it. I don't know…maybe the new one looks better in person or something?
Paperback Hardcover
There are some subtle changes to the paperback of Geekerella, this is a book Jess gave high marks tobut I will forever side-eye how they didn't put the hero of color on the front ( Yes, I know he's on the back on the hardcover) until the book did well. Side note: this cover is great in person because the title is holographic.
What do you think of these new YA covers? Are there any I missed?
I'm a lifelong reader who started blogging about YA books in 2011 but now I read in just about every genre!  I love  YA coming of age stories, compelling memoirs and genre bending SFF. You can find me talking all things romance at Romance and Sensibility.