It's that time of the year for the End of The Year Book Survey hosted by Jamie, The Perpetual Page Turner ! For this I'm including books from this blog and my romance blog, Romance and Sensibility.
Number Of Books You Read: 55, which is pretty good for me because I'm a slow reader and don't read everyday.
Number of Re-Reads: 0
Genre You Read The Most From: Contemporary adult romance
1. Best Book You Read In 2017?
I'm breaking it down by genre
Speculative YA: This Savage Song by Victoria Schwab
Contemporary YA: Eliza and Her Monsters by Francesca Zappia
Contemporary Romance: Fast Connection by Megan Erickson and Santino Hassell
Speculative Romance: Ruled by Elle Kennedy
2. Book You Were Excited About & Thought You Were Going To Love More But Didn't?
One of Us is Lying by Karen McManus, this book caught my eye when it was announced but it just didn't do it for me.
3. Most surprising (in a good way or bad way) book you read?
Ice Planet Barbarians by Ruby Dixon.
I usually can't deal with anything interspecies but I gave this book a shot and ended up giving it 4 starts. I thought this romance about hunky barbaric blue aliens and humans was going to be crack-y and stupid but it was surprisingly thoughtful and well done. I mean don't get me wrong…it's still kinda weird though. If you ever get Kindle Unlimited I would suggest checking it out.
4. Book You "Pushed" The Most People To Read (And They Did)?
The Gentlemen's Guide to Vice and Virtue by Mackenzi Lee
5. Best series you started in 2017? Best Sequel of 2017? Best Series Ender of 2017?
Best series: The Cyberlove series by Megan Erickson and Santino Hassel
Best sequel: None
Best series ender: Midnight Star by Marie Lu, it is everything !
6. Favorite new author you discovered in 2017 ?
Marie Harte ! I won her book at BEA in 2016 and did a deep dive into her titles this year. She writes humorous, snappy contemporary romances with lots of blue collar heroes and heroines.
Also Mackenzi Lee, she's not new to the YA game but I feel like I'm just hearing about her. I want to go back and read her debut novel.
7. Best book from a genre you don't typically read/was out of your comfort zone?
The last two books in the Outlaws series by Elle Kennedy, I don't typically seek out romance with high erotic content but I couldn't get enough of the crazysauce in these books.
8. Most action-packed/thrilling/unputdownable book of the year?
It wasn't action packed but I ended up reading Eliza and Her Monsters in one day.
9. Book You Read In 2017 That You Are Most Likely To Re-Read Next Year?
None, I'm not a big re-reader
10. Favorite cover of a book you read in 2017?
#Famous by Jilly Gagnon, This book was a total dud for me but I love the illustration style of the characters on the cover. You can't see the detail in this image, but it looks really good in person.
11. Most memorable character of 2017?
Reese from Ruled by Elle Kennedy. She was a heroine who embodied all of the characteristics usually reserved for leading men in action films. I want to know sooo much more about this character and I'm still mad there aren't any more books in this series even though she was clearly setting up for more.
12. Most beautifully written book read in 2017?
This is probably a cop out to pick a National Book Award nominee but, Station Eleven by Emily St. John Mandel.
13. Most Thought-Provoking/ Life-Changing Book of 2017?
Also Station Eleven by Emily St. John Mandel, because all I can think about now is how I'd survive in her dystopian future.
14. Book you can't believe you waited UNTIL 2017 to finally read?
The Rest of Us Just Live Here by Patrick Ness
15. Favorite Passage/Quote From A Book You Read In 2017?
I don't really have one
16.Shortest & Longest Book You Read In 2017 ?
Shortest: Holiday Wishes, a Jill Shalvis novella that was 128 pages
Longest: Gentlemen's Guide to Vice and Virtue at 513 pages and 10 hours in audio
17. Book That Shocked You The Most
The Rose Society and Midnight Star by Marie Lu. There are just so many twists and turns, it was a journey.
18. OTP OF THE YEAR (you will go down with this ship!)
Romance: Dominic and Luke from Fast Connection by Megan Erickson and Santino Hassell
YA: Rufus and Mateo from They Both Die at The End
19. Favorite Non-Romantic Relationship Of The Year
I like the relationship between Rufus and his foster family in They Both Die At The End
20. Favorite Book You Read in 2017 From An Author You've Read Previously
This Savage Song by Victoria Schwab, I've read The Archived by her a few years ago and thought it was pretty good but This Savage Song had some really unique worldbuilding.
21. Best Book You Read In 2017 That You Read Based SOLELY On A Recommendation From Somebody Else/Peer Pressure:
I only read Ice Planet Barbarians by Ruby Dixon because of how much Teena talked about it on the Scandicalious podcast
22. Newest fictional crush from a book you read in 2017?
Hmm, I don't typically read like that but if I had to pick Zachariah from Keepsake by Sarina Bowen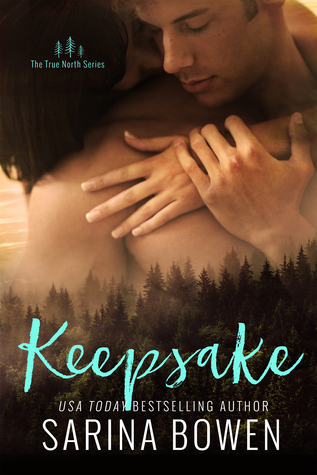 23. Best 2017 debut you read?
North To You by Tif Marcelo
24. Best Worldbuilding/Most Vivid Setting You Read This Year?
The many places created by Marie Lu in Midnight Star and Rose Society
25. Book That Put A Smile On Your Face/Was The Most FUN To Read?
All I Want for Halloween by Marie Harte
26. Book That Made You Cry Or Nearly Cry in 2017?
So, this is embarrassing because I read a lot of sad AF YA this year, but the book only that made me actually cry was Before We Kiss by Susan Mallery, a contemporary romance where the heroine is planning an event for the hero's sports PR company. I was listening to the audio on my way home from work and there was this scene near the end where the characters had finally coupled up and the big event they planned was over and IDK, I just lost it for a few seconds.
27. Hidden Gem Of The Year?
A Pleasing Temptation by Deborah Fletcher Mello. Sometimes I think Harlequin's category books get lost in the mix but this one I highly recommend.
28. Book That Crushed Your Soul?
The Rose Society by Marie Lu
29. Most Unique Book You Read In 2017?
The Rest of Us Just Live Here by Patrick Ness. The juxtaposition of the 'savior kids' and the 'normal kids' storyline was really well done.
30. Book That Made You The Most Mad (doesn't necessarily mean you didn't like it)?
Keepsake by Sarina Bowen, I hated the heroine.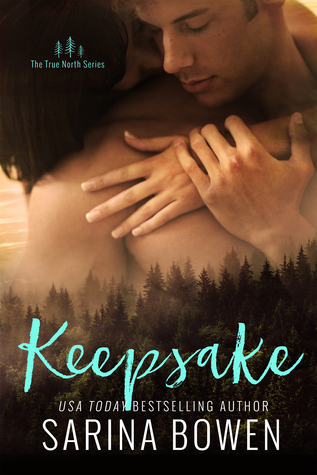 1. New favorite book blog you discovered in 2017?
I recently became an Avon Addicts and have enjoyed reading fellow AA7 member Smut Matters' blog.
2. Favorite review that you wrote in 2017?
Probably this non-spoilery GIF review for The Midnight Star
3. Best discussion/non-review post you had on your blog?
I didn't do a lot of discussion post
4. Best event that you participated in (author signings, festivals, virtual events, memes, etc.)?
The Virginia Festival of The Book in Charlottesville. This event was a lot of fun and the atmosphere was very chill. There was a panel with the romance audio book narrators and they were all so nice to the fans. And I got to meet author Tom McAllister from the Book Fight podcast. When I told him I listened to the podcast he wrote a fake blurb about me in the book, which is something they used to do for donors on the podcast.
5. Best moment of bookish/blogging life in 2017?
When we celebrated 6 years of blogging. I've been starting and abandoning blogs since I was in high school and I'm so glad I found one I could keep up with consistently. I'm not sure if I'll be doing this forever, but I'm not sure how to be a reader without it.
6. Most challenging thing about blogging or your reading life this year?
For me it's taking the time to sit down and read, I always want to be doing other things.
7. Most Popular Post This Year On Your Blog (whether it be by comments or views)?
Statcounter will only show me the last 8 weeks, so it looks like the most popular post is the 18 Books We Can't Wait to Read in 2018
8. Post You Wished Got A Little More Love?
Any of our New Cover, Who Dis ? Posts !
9. Best bookish discover (book related sites, book stores, etc.)?
The Audible romance pacakge has changed my life, there is so much good stuff on it!
10. Did you complete any reading challenges or goals that you had set for yourself at the beginning of this year?
I didn't participate in any this year
1. One Book You Didn't Get To In 2017 But Will Be Your Number 1 Priority in 2018?
The Hate You Give by AC Thomas…I know, I know I'm so behind.
2. Book You Are Most Anticipating For 2018 (non-debut)?
The Cruel Prince by Holly Black, it wasn't on my radar but I keep seeing rave reviews online
3. 2018 Debut You Are Most Anticipating?
Everless by Sara Holland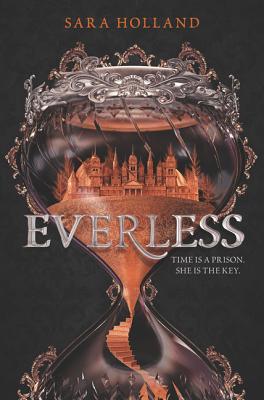 4. Series Ending/A Sequel You Are Most Anticipating in 2018?
I'm excited for Rena's story in Marie Harte's Bad Boys Body Shop series. She's sort of the Black best friend in the book, but I like that minority best friend characters are finally getting romances too !
5. One Thing You Hope To Accomplish Or Do In Your Reading/Blogging Life In 2018?
Read more midlist, lesser hyped YA novels
6. A 2018 Release You've Already Read & Recommend To Everyone (if applicable):
I'm reading Unraveled by Lauren Dane and I'm already loving the voice and setting.
I'm a lifelong reader who started blogging about YA books in 2011 but now I read in just about every genre!  I love  YA coming of age stories, compelling memoirs and genre bending SFF. You can find me talking all things romance at Romance and Sensibility.