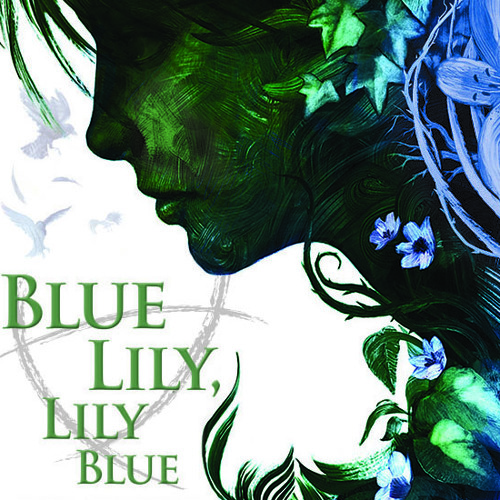 The Raven Boys by Maggie Stiefvater ( Audiobook)
When Kat's review mentioned that this book throws away all of pretense of being anything but fantasy, I braced myself going in because I like the contemporary aspects of this series. While I was at BEA I talked to a lot of people about my experience listening to this and my verdict was . . . this book got so weird.. . good weird but weird. All the characters you expect and some new ones that will have you changing everything you thought you knew. Patton's performance was on par, but I can't unhear some of his cringe worthy singing. Stiefvater is the queen of quirky characters, mysterious settings and bracing readers for the unknown. ★★★★
Delicate Monsters by Stephanie Kuehn
Sometimes I feel like Kuehn makes it intentionally hard to describe her books. Delicate Monsters follows three severely emotionally unstable teens against the backdrop of the lush Sonoma wine country and explores the delicate relationship between wealth, happiness and sanity.
Khuen's writing is amazing as ever as she creates this gritty and complex story. She uses an omniscient third person narration that is also super unreliable so I spent a lot time just trying to keep up with what was really going on.
Much in Kuehn style this book ends with a character having a big realization toward the end, but it didn't have the big pay off it did in her two previous novels.
This book also has some borderline disturbing content. I mean the end of this book is like the best worst episode of Law and Order SVU. – ★★★
Lies My Girlfriend Told Me by Julie Anne Peters (Audiobook)
When teen athlete Swanee Durbin suddenly dies from cardiac arrest her non-conformist family and girlfriend Alix are left to pick up the pieces. Alix decides she will never let go of Swanee, but when she discovers suspicious texts from another girl on Swanne's phone she starts to realize everything they had might have been a complete lie.
This book hits all the notes you would expect it to as Alix discovers who this other girl is. Very little in this book surprised me. This book does provide a great snapshot of how teens deal with love, loss, and relationships in the 21st century. Like how do you put someone away when their Facebook is still there or what's the power of a text message when you don't know who is on the other end ?
Despite the in-your-face-angry title, this is a predictable, quiet and straightforward YA that is nowhere near as sinister or mysterious as the cover would lead you to believe .- ★★★