Release Date: April 8th 2014
Genre: Fantasy
Length: 18 hours 11 minutes
Publisher: Hachette Audio
IT IS FINISHED. I started listening to this series 3 years ago and have finally finished this sweeping epic fantasy and love story. Taylor's use of language and creativity have me waiting eagerly to see what she will come up with next.
The Daughter of Smoke and Bone series starts off with a whimsical art student in Prague and free falls into a fantastical epic conclusion. While I enjoyed the world-building and conflict Taylor created, the ending fizzled just a bit for me. It wasn't that I didn't like it; it just came and went just a little to swiftly. But despite this, all these book have me sold. They are all plotted perfectly and follow an even pace.
The performance of the audiobook narrator Khristine Hvam was amazing as usual. Her performance is what really got me into audiobooks. I've heard Hvam in Reboot and Pure and to me her performance is the strongest element of this series. She is probably doing over 20 different voices and fictional accents. Although I did notice she did start switching some of the name pronunciations.
I'm always going to remember this series fondly. It was what I was listening to when I first discovered the world of YA book blogging. I looked back on Twitter and it turns out I started this on May 2012 and finished it May of 2015 ! I've listened to the story of Karou and Akiva on repeat through several different jobs, commutes and apartment cleanings and I look forward to re-listening to this soon.
Also, also, also . . . . Laini signed a new three-book deal. It sounds a lot like the Smoke and Bone series but . . .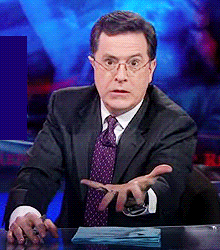 . . . seriously just the title or a cover. . .
1/2 of the blogging duo at Books and Sensibility, I have been blogging about and reviewing books since 2011.  I read any and every genre, here on the blog  I mostly review  Fantasy, Adult Fiction, and Young Adult with a focus on audiobooks.