Running a book blog can get expensive, so we've come up with some money-saving blogging tips ! A big part of any book blog budget are, of course, the books ! With all the discovery between Stacking the Shelves and Waiting on Wednesday, you might wonder how to turn your wish list into a TBR pile without breaking the bank.
On The Web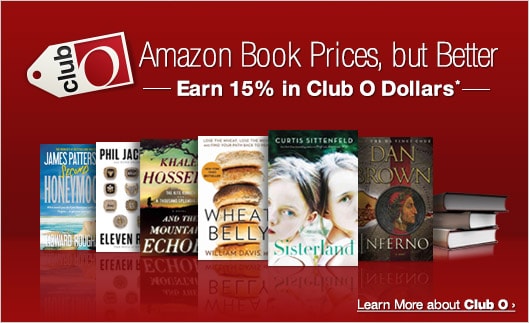 Overstock.com offers a lot of discounts for designer and brand name items, but did you know they also have great deals on books ? Members of Club O (19.95/year. . . cheaper than B&N membership) receive free shipping and get 15% back on some purchases.
Better World Books is an online used book store with a conscious. A percentage of each book sale is donated to help promote literacy. You can find older and newer titles, but the best deals are on backlist titles. A great place to start if you need to get a backlist of a series. Also, free shipping worldwide
The great thing about the book blogging community is that we are always finishing and starting new books. Here are just some places you can trade/borrow for books you've been wanting.
http://www.yabookexchange.com/
http://arcycling.blogspot.com/
Around the country local libraries are going digital. Check with your local library to see if they have a catalog on Overdrive. This platform allows you to borrow e-books and audiobooks from your computer, tablet or smartphone. Since you don't have to go to the library to return them it will also save you the gas (and the late fee).
In Store
I'm amazed every time I walk into one of these discount stores and find about 4-6 newly released popular titles for 20-40% off. Recently, I've spotted Bone Season, Divergent and Cuckoo's Calling.
If you are feeling lucky you can check out your local Goodwill to see what's been donated in their book section.You might not find newer releases, but you never know !
Do you have any tips for scoring great deals on books ? Let us know in the comments !
1/2 of the blogging duo at Books and Sensibility, I have been blogging about and reviewing books since 2011.  I read any and every genre, here on the blog  I mostly review  Fantasy, Adult Fiction, and Young Adult with a focus on audiobooks.