Welcome to The Sense List, a new feature on Books and Sensibility. We wrap up YA news and events that we took notice of during the week. This new feature is inspired by YA Highway's Field Trip Friday and Novel Thoughts This Week In YA
Books Turned Movies
Debut Author, Miranda Kennally announced that film rights to Catching Jordan have been sold to Nick Wechsler Productions, the same company working on Stephanie Meyer's The Host adaptation
The Beautiful Creatures film adds another all star to the list.The Borgias star Jeremy Irons (you may also know him as Scar from The Lion King) has been cast as the mysterious Macon Ravenwood.
Book News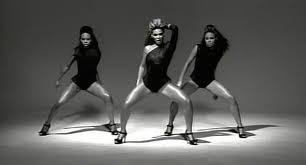 Cassandra Clare's third Shadowhunter series The Dark Artfices is set to debut in 2015 !
I remember having to leaf through an encyclopedia elementary and middle School, but kids these days will never know because Encylopeida Britanica has ended its' print edition.
Cover Reveals