Happy New Year's Eve! So, we haven't been blogging long, but 2011 was filled with some great reads. Here is a list of our favorite books we read in 201l, what are yours?
Kat's Favorites
Paper Towns by John Green
I'd actually been watching Green on YouTube for a year before reading his books this summer. I read this one all at once on a long bus ride and really loved it. It's one of the few books that has actually made me laugh. Green brings up some really interesting and complex ideas in a fun, crazy and insightful tale. This is the kind of book that actually makes you feel something.
Unwind by Neal Shusterman
This is one of the most intense books I have ever read. At first I wasn't into it, but by the end I couldn't leave my chair until I had finished it. Plus, it has some serious nightmare fuel.
Clockwork Angel by Cassandra Clare
This is one of the first few audiobooks I listened to and right away this one pulled me in. I think it is the right mix of historical fiction and urban fantasy. Plus, considereing how little I enjoyed The Mortal Instruments I was surprised to opening myself up to liking Infernal Devices. This is another one with some nightmare fuel.
Jess's Favorites
The Hunger Games by Suzanne Collins
I like this book because it got me back into reading. After finishing it I wanted to read more books and I remembered how much I liked YA novels. It was the first book I'd read for fun in 3 years.
Beautiful Creatures by Kami Garcia and Margaret Stohl
This book changed my perception of the paranormal romance genre. It showed that there was more to paranormal romance than sparkly vampires and insta-love. Even though I'm not crazy about the second book in the series I'm glad I found the series.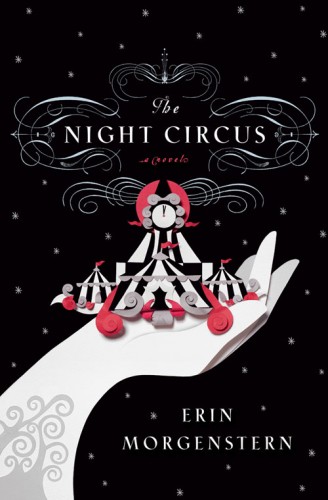 The Night Circus by Erin Morgenstern
Um, where do I begin with this book. It was a magical read and not what I expected when I picked up a non-YA novel.