I enjoyed Erin Morgenstern's The Night Circus and the cover (both UK and US ) fit the whimsical theme and feel of the novel.
The Artist: Helen Musselwhite
Musselwhite isn't your typical artist, her medium isn't paint and paper… .it's just paper. Believe it or not but her paper creations are handmade in her U.K studio.
"Each piece combines the hand cutting, folding and scoring of a wide range of papers and card that are further worked on to create patterned and textured surfaces. They are then used to build scenes in box frames which are often complex and consist of many layers. This process means that each item of work is truly individual with no two pieces the same. Influenced by the natural world each piece is manipulated to become an intriguing place, a glimpse into another world of fiction and fairytale."
Here are a few of my favorites, her designs are simple and clean. All of her work seems to fit the fantastical themes in The Night Circus.
Here are some examples of her paper artwork
Musselwhite even created this original art piece that was given to Erin Morgenstern.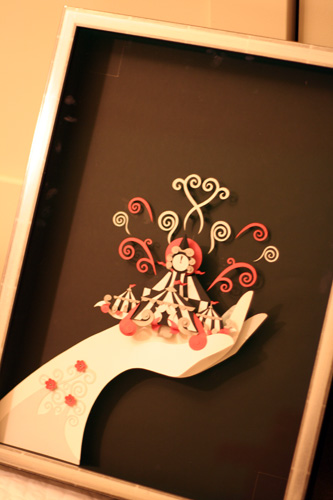 Musselwhite also produced this early version of the cover that was posted on Morgenstern's website.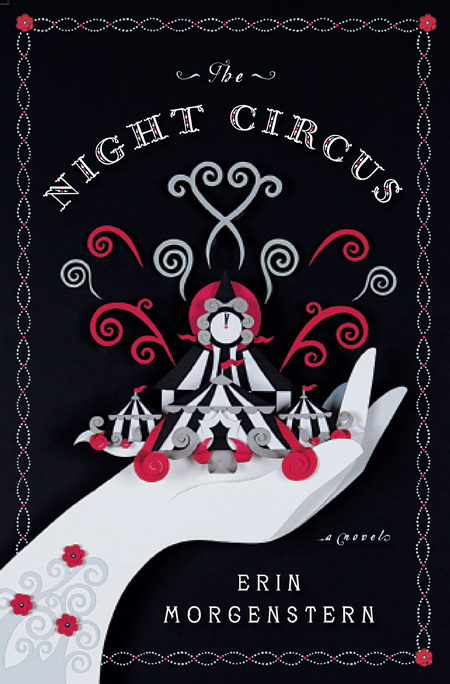 For more information visit http://www.helenmusselwhite.com/