"A leader doesn't make pawns – he makes people."
― Beth Revis, Across the Universe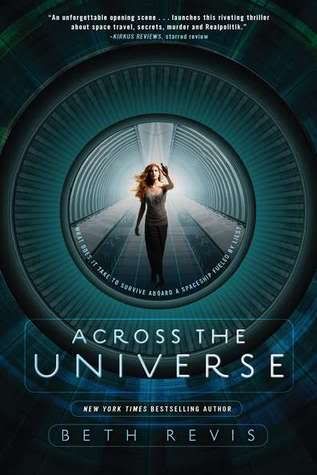 Synopsis : Amy is a cryogenically frozen passenger aboard the vast spaceship Godspeed. She expects to awaken on a new planet, 300 years in the future. But fifty years before Godspeed's scheduled landing, Amy's cryo chamber is unplugged. . .
Now, Amy is caught inside an enclosed world where nothing makes sense.Godspeed's passengers have forfeited all control to Eldest, a tyrannical and frightening leader, and Elder, his rebellious and brilliant teenage heir.All she knows is that she must race to unlock Godspeed's hidden secrets before whoever woke her tries to kill again.
I was a little nervous about starting this book because I've always been wary of true to form sci-fi, and my previous adventure in sci-fi "spaceship" YA fiction didn't go very well. However, Across The Universe has changed my mind completely.
…