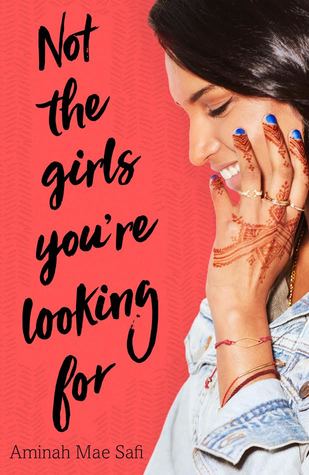 Not The Girls You're Looking For by Aminah Safi
Not The Girls You're Looking For is this unfiltered look into a group of suburban teenage girls, though the eyes of Lelia "LuLu". She's that classic "unlikable" female characters that we hear so much about. She is impulsive, fierce, all-encompassing, quick, snappy, sarcastic and even her grandfather who escaped a tyrant is a little bit afraid of her. As a lot of people on Goodreads described her as messy and I'm here for that, but the structure of this book was kind of head-scratching. It's loosely plotted and we sort of dive into LuLu's life and follow her around until the book decides we are done?
I'm not sure what the story is here. I think watching part of her friend-group fall away is apart of it and there is a romance with a boy who is just always showing up. This book is so clearly focused on LuLu so why wasn't this called Not The Girl You Are Looking For? Check out theaudio review too !
The Woman In Cabin 10 by Ruth Ware
I basically put the Woman In Cabin 10 on my TBR after Elyse on SBTB praised this book and all of its female rage. It's one of those female-driven psychological thrillers, except this one is ON A BOAT. Travel writer Lo Blacklock joins the maiden voyage of a private luxury cruise, it should be smooth sailing until she witnesses the murder of a passenger with no record of boarding. It's an engrossing read and you'll find yourself guessing until the end. Admittedly I didn't see all the rage that Elyse talks about and the twist was just okay, but I guess there is a lot in the book about believing women, 'sisterhood' and the stigma of mental illness. I split my reading between paperback and audio and It's made me realize how much I enjoy a good paperback. The cover for this book also has a pretty cool optical illusion that looks like the book is wet. Narrator Imogen is one of those subtle unobtrusive narrators that lets the words speak for themselves. – ★★★
1/2 of the blogging duo at Books and Sensibility, I have been blogging about and reviewing books since 2011.  I read any and every genre, here on the blog  I mostly review  Fantasy, Adult Fiction, and Young Adult with a focus on audiobooks.