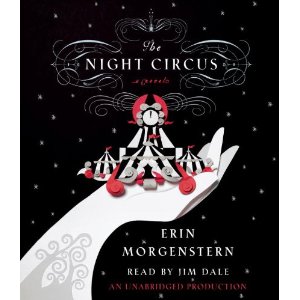 Audiobook : The Night Circus by Erin Morgenstern
Jim Dale, infamous for narrating the Harry Potter audio books, brings a dynamic performance to The Night Circus.
This is my second time encountering this story and the novel truly is the story of a magical circus told through the eyes of a romance. Once you get away from the idea of "main characters", this book has so much to offer. The Night Circus has a way of breaking down the usual fantasy elements; magic, glamour, spells and clairvoyance and lets them shine in a new light. While probably not historical accurate once you step into the settings and watch Morgenstern perform her storytelling, you might just be ready to runaway with the circus. -
★
★
★
★
Insurgent by Veronica Roth
It's sequel time ! Honestly I wasn't sure Insurgent could hold up as a sequel, but Insurgent is an action packed novel with plot twists and surprises around every corner. I read this book over the course of a few months and I was able to easily get back into the plot each time. I enjoyed how the relationship developed between Four and Tris . I found them to be the only characters in this book who I could really care about. There were so many side characters I couldn't
remember
who was who. Either way the stakes are higher in this novel and I officially can not wait for
Allegiant ! -
★
★
★
★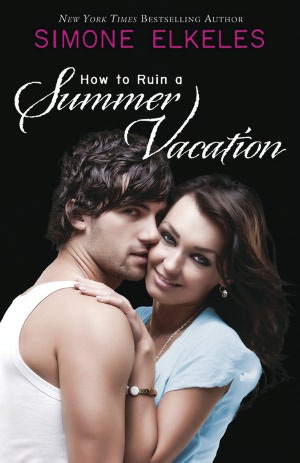 How To Ruin A Summer Vacation by Simone Elkeles
Amy Nelson's summer vacation has been ruined. Instead of attending tennis camp she will be spending three months in Israel with her estranged father to meet her paternal family for the first time. Like most American teens all Amy expects to find nothing but deserts, guns and bombings but what she finds instead is love, family and respect. Amy's narrative is snarky, headstrong and carefree as she deals with the
culture
shock. This book has a few good moments that touch on the difference between American and
Israeli
teenage life, but overall the book keeps a light tone with little conflict. I found Amy's voice a little less charming and in the middle of the book and at some point she came off as a bit ignorant. The romance was sweet but
overtly
predictable.
★
★