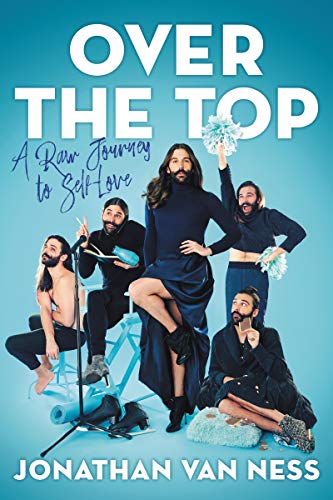 In this revealing memoir, the bubbly grooming expert from Netflix's Queer Eye shares their past struggles with addiction, childhood sexual abuse, and disordered eating. Van Ness takes readers along on their often messy and deeply complicated journey to becoming the on-screen persona adored by millions of fans.
Needless to say, this is a heavy read.
What I appreciated most about this memoir is that Van Ness wasn't afraid to make themself into an unlikeable character. From all the cheating to the stealing, Van Ness really put their loved ones through it.
My only nitpick with this memoir is that Van Ness replaces all the names with Russian aliases and it can be jarring at times. I'd be like wait–why is this person Russian ? And then I'd remember. It also didn't make sense to me because a lot of the location aliases (like the infamous salon Van Ness trained at) are easily Google-able.
Since this memoir was released, Queer Eye has had five more seasons, Van Ness came out as nonbinary and got married. All that to say I was not at all surprised to see that Van Ness released a second book this year.
I'm sure Over The Top (and the other Queer Eye memoirs) were rushed into production to capitalize on the show's moment and I can't wait to read what Van Ness has to say with a little more time to reflect.
I'm a lifelong reader who started blogging about YA books in 2011 but now I read in just about every genre!  I love  YA coming of age stories, compelling memoirs and genre bending SFF. You can find me talking all things romance at Romance and Sensibility.