Nori from Read Write Love 28 seems to always be coming up with awesome ideas and this fall she created the Book Blogger Creativity Project as a way for new and more experienced bloggers to connect and also inspire some creativity. I was lucky enough to be on Team Chocolate and we decided to play 20 questions !
1. Are you a fan of book-to-movie adaptations? If so, which is your favourite?
I don't mind them, but I am so behind in seeing them ! A lot of books I liked came out as movies last year and I still haven't seen them. My current favorite book to movie adaptation isThe Fault in Our Stars.
2. Do you ever have crushes on characters in books? Who is your current crush?
I read a lot of YA and I'm more on the A side of that so…not really. Although I've recently gotten into romance and I love the guys in Erin McCarthy's Fast Track series.
Elizabeth from The Evil Overlord
3. How long does it take you to pull together a review after you've read the book?
It varies. I think the shortest turnaround I've ever done is 24 hours to get it into NetGalley. Other than that 2-4 weeks. I put the pro in procrastination.
4. Do you read ahead or skip certain elements in a book? Why?
Never ! Actually, I've only done this once. In my favorite YA book, White Cat, the main character talks about how the Yakuza put pearls in their penis and I always skip this part.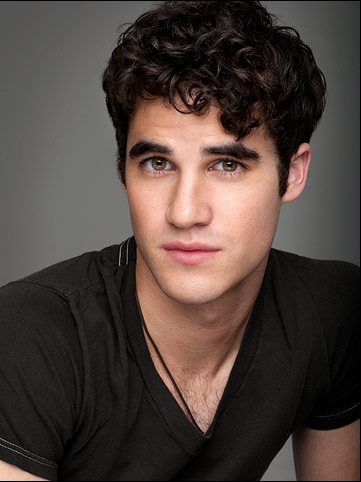 My fancast for Dexter in This Lullaby
5. Which book would you like to see turned into a film or a TV series? Who would you cast for the roles of the main characters?
I have always wanted to see Sarah Dessen's This Lullaby turned into a movie and I really want Darren Criss to play Dexter. He can already sing and play guitar!
6. Which fictional character would you like to go on a date with? What would you do?
I think it's be fun to go out with Gabe from Victoria Dahl's Taking the Heat. The book made rock climbing seem fun, even though I don't think I could ever do it.
Kat (Me)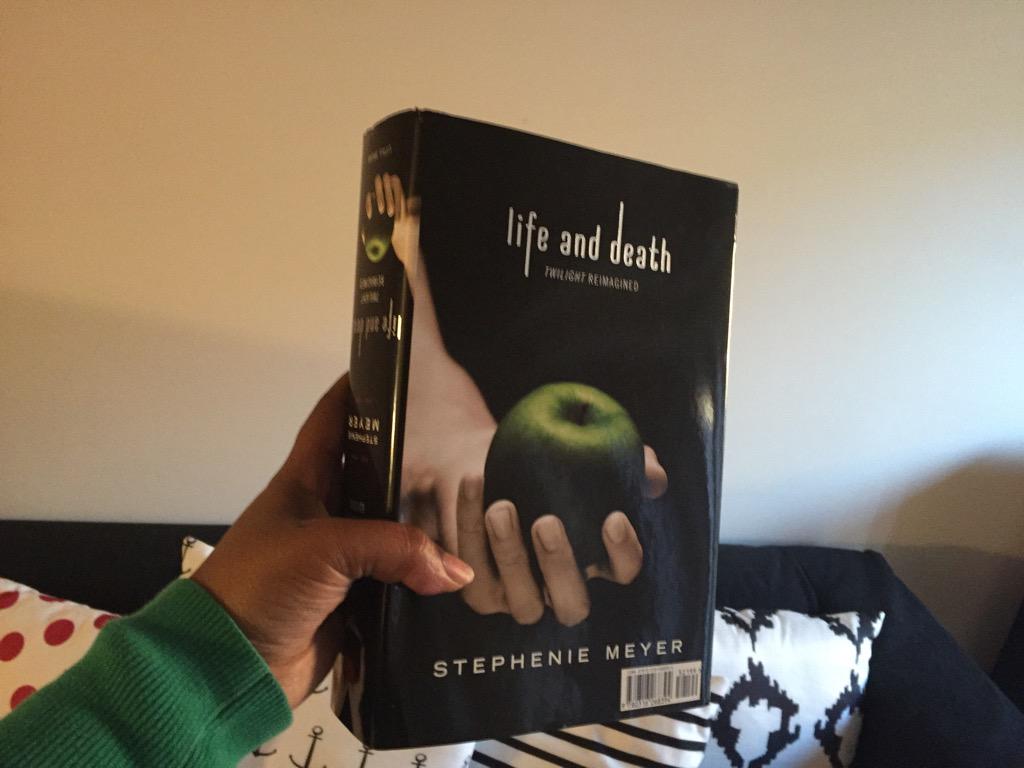 7. What is the last book you pre-ordered or purchased the day it came out ?
Yikes, this is my own question and I don't have an answer for it.I went out and bought the Twilight 10th anniversary edition with the gender bent story on a whim today. It's so funny I didn't even know this book existed when I originally answered this question.
8. Which author do you think is amazing that you feel like doesn't get enough love ?
I think A.S. King is amazing, her writing is so crazy. I don't understand how she isn't selling millions of copies.
9. What book, if there is one, has given you the worst book hangover?
Code Name Verity by Elizabeth Wein and also Days of Blood and Starlight by Laini Taylor. I still haven't gotten to the last book in that series.
10. What series do you wish would never end? That you could always get more of?
I am still waiting for more Curseworkers from Holly Black. It's been 3 years but I'm keeping up hope.
11. If you had to face your biggest fear or fears with a character to be your guide along the way, which would you choose ?
I think someone else said this but Four or Tris from Divergent. They seem to only have like 6 fears between them and I'm terrified of basically everything so it would even out.
12. What's a book that would inspire you to do a cosplay/nail art/clothing/other? Why?
I want all the pretty dresses described in Fairest by Marissa Meyers
Brittany from The Passionate Bookworms
13. What is the last book you DNF'd? At what point did you stop and why?
The last book I DNF'd was Darkest Minds by Alexandra Bracken. I know this is a fave for a lot of bloggers, but it was sooo depressing and I wasn't in the right place to read it.
14. What do you think the next trend of books will be? For a long while it was dystopian, what is your prediction for the next big genre?
I think it is going to be all about the female driven fantasy. I also think we will see more experiential narratives—stories told in texts, e-mails or images.
15. If you could visit any world in any book, which world would you visit?
I'd like to visit the world in The Lunar Chronicles just to see all the technology and androids
16. Who is your book boyfriend/girlfriend OR what character do you think could be your best friend?
I would love to hang out with either Dash and Lily or Nick and Norah from David Levithan and Rachel Cohn's books.
Tee fromMe, Books & the Internet
17.Which book character do you think you're most like? Why?
I don't think I'm most like any character I've read in a book.
18. Have you ever read a book that had a moment that happened to you in real life? If, what book and what moment?
Rainbow Rowell's Fangirl is about a girl who goes to college with her twin and writes fanfiction. I went to college with my twin and read a TON of fanfiction.
Elly fromA Hufflepuff's Thoughts
19. Choose one shelf from your bookshelf. What does it look like? (take a picture)
Here is my #WeNeedDiverseBooks shelf and Rainbow Rowell shelf !
20. If you could have any animal/ non-human character from any book, who/what would you choose and why?
I think someone had this answer to, but I'd be down for an owl from Harry Potter.
This was fun, check out my teammates answers below !
I'm a lifelong reader who started blogging about YA books in 2011 but now I read in just about every genre!  I love  YA coming of age stories, compelling memoirs and genre bending SFF. You can find me talking all things romance at Romance and Sensibility.