I have to say, doing this week's TTT has me seeing all the new covers of some of my old favorites.
1. Whale Talk by Chris Crutcher
This is an amazing story and has some great characters.
2. This Lullaby by Sarah Dessen
This has been a favorite of mine since freshman year of high school (10 years ago ! ), I may do a re-read soon.
3. The Year of Secret Assignments by Jaclyn Moriarty
This was another book I read multiple times in high school.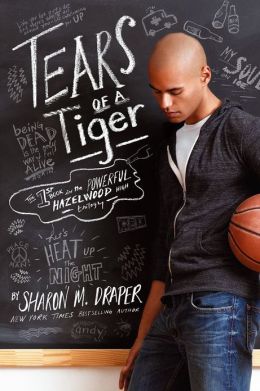 4. Tears of A Tiger by Sharon Draper
This is an awesome YA told in letters, overheard conversations and phone calls.
5. Beautiful Creatures by Kami Garcia and Margaret Stohl
Jess recommended this book to me after seeing it on a list on ONTD.
6. Paper Towns by John Green
After watching Vlogbrother video for a year, I picked this book up. I honestly just wanted to get all the white wall of cow and black Santa Claus references.
7. The Curious Incident of the Dog in the Night Time
I read this in high school, at the time I thought it was YA and not an adult novel..

8. Boy Meets Girl by Meg Cabot
I randomly picked this book up at my library when I was in high school. I'm pretty sure I read it twice.
9. Holes by Louis Sachar
I read this book so many times, the movie is great too !
I'm a lifelong reader who started blogging about YA books in 2011 but now I read in just about every genre!  I love  YA coming of age stories, compelling memoirs and genre bending SFF. You can find me talking all things romance at Romance and Sensibility.