Welcome to The Sense List, a new feature on Books and Sensibility with a wrap up of YA news and events that we took notice
of. This new feature is inspired by YA Highway's Field Trip Friday and Novel Thoughts This Week In YA
Books Turned Movies
Entertainment sites buzzed as Canadian Indie band , Arcade Fire's single Abraham's Daughter is announced as the Hunger Games anthem.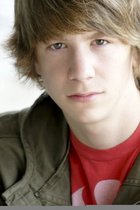 Book News
Book Reporter, owner of Teenreads and various book review sites launched20somethingreads.comthis week. A mix of YA and Adult fiction this site has features, reviews, and author interviews.
Cover Reveals
Romeo Redeemed the sequel to Stacy Jay's Juliet Immortal now has a cover.
The 4th Beautiful Creatures novel, Beautiful Redemption cover was revealed this week.
Misc.
On Books and Sensibility
Books and Sensibility is now booksandsensibility.com ! Yay ! Giveaway to come soon . . .
Our Reviews