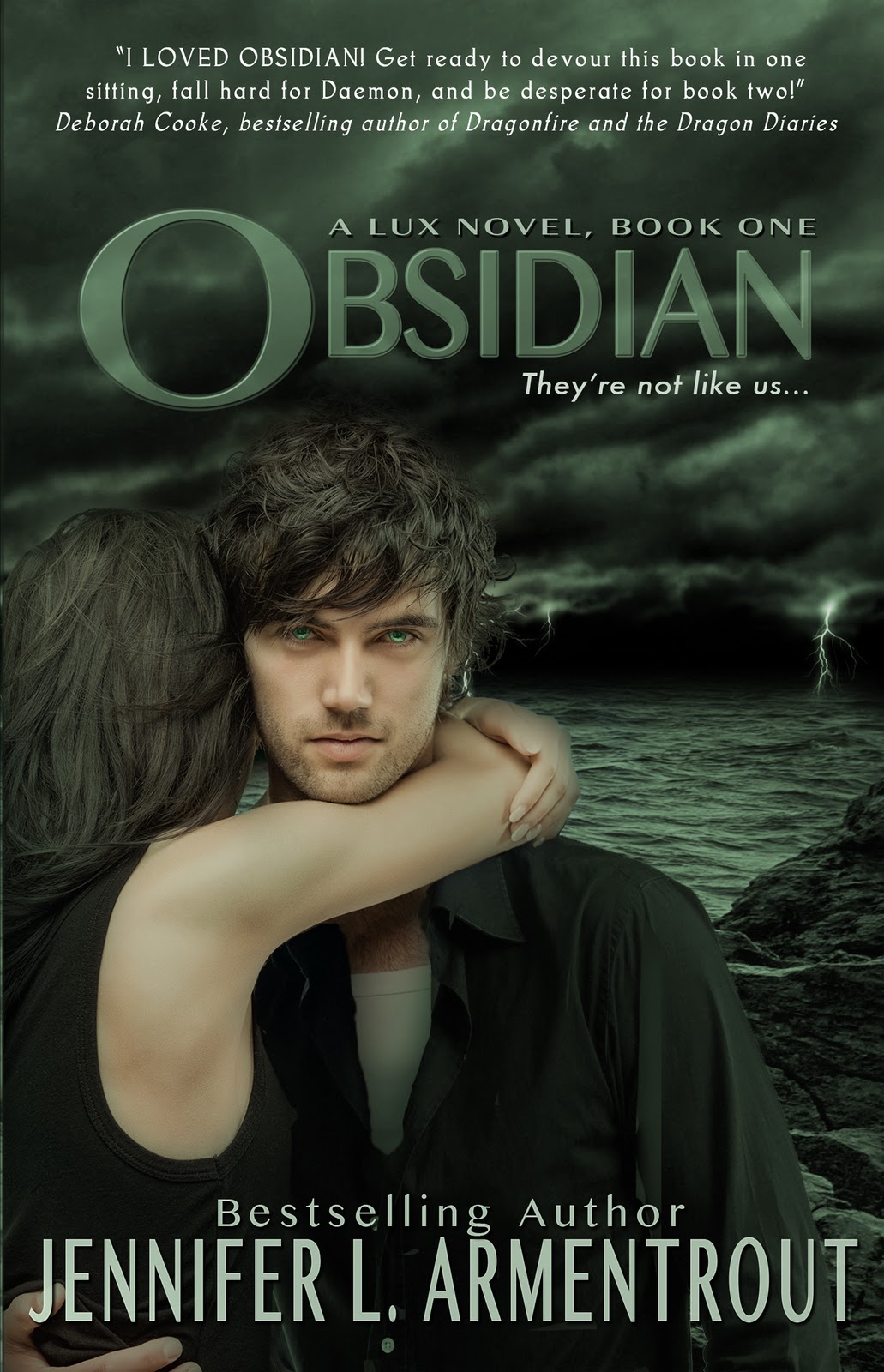 "You know what they say about boys next door…"
– Jennifer L. Armentrout, Obsidian
Yeah, new covers ! !!
So, I kind of have a weird relationship with this book. When I first started book blogging this was one of the first books I saw on a book blog. I thought the original cover was kind of off and one of my our first posts involved seriously critiquing it.
Needless to say, I started following Jennifer on Twitter, sat in on some of her video chat sessions and read all of her fan comments and pretty soon I was just as excited for this book as everyone else. Plus, it's about a book blogger! So, when I got a Kindle for Christmas this the FIRST book I downloaded.
Our male protagonist, Dameon Black falls into the "your mood swings are seriously giving me whiplash" category. He runs both hot and cold in the book, one minute he like Katy the next he can't stand her. I think it is easy to hate him at first, but if you know what this book is about you kind of understand where he is coming from.
As for Katy, I think it's really special she is one of us (book bloggers that is). This book just got picked up for mass-market so, I wonder if people reading it will understand what a In My Mailbox vlog is? Maybe it will cause more people to become book bloggers! Katy is like all of Armentrout's heroines, she's snarky, a bit self-conscious and is getting thrown in a whole new element.
I think Armentrout has found her way into a new subgenre of paranormal romance, I don't think anyone has tackled aliens in YA paranormal before. I was expecting more like, Falling Skies (anyone watch that show?) and it was like a modern-day teen Men In Black. I thought it was interesting how she created the story because there is really not much around to base it on.
I'm more of a dystopian/contemporary girl than paranormal romance so, I can't fangirl over it , but you know who I am a big fan of? Jennifer Armentrout! When she has exciting news I get excited and I want her to succeed.
I'm a lifelong reader who started blogging about YA books in 2011 but now I read in just about every genre!  I love  YA coming of age stories, compelling memoirs and genre bending SFF. You can find me talking all things romance at Romance and Sensibility.